It's barely noon, and I've already had a fantastic day: I was lucky enough to hang out in the audience on Anderson Cooper's live show, Anderson Live, and live-tweet and live-blog the show for SheKnows while it was taped. Talk about multitasking!
I also got to meet and take a pic with Anderson himself after the show — the guy is a force of nature. All I could think to tell him was that I loved his coverage of the Colorado shootings. Because I did. His newscasts made me want to be a better reporter, a better listener, a better everything.
For fun, click through to see my bio on the Anderson Live site.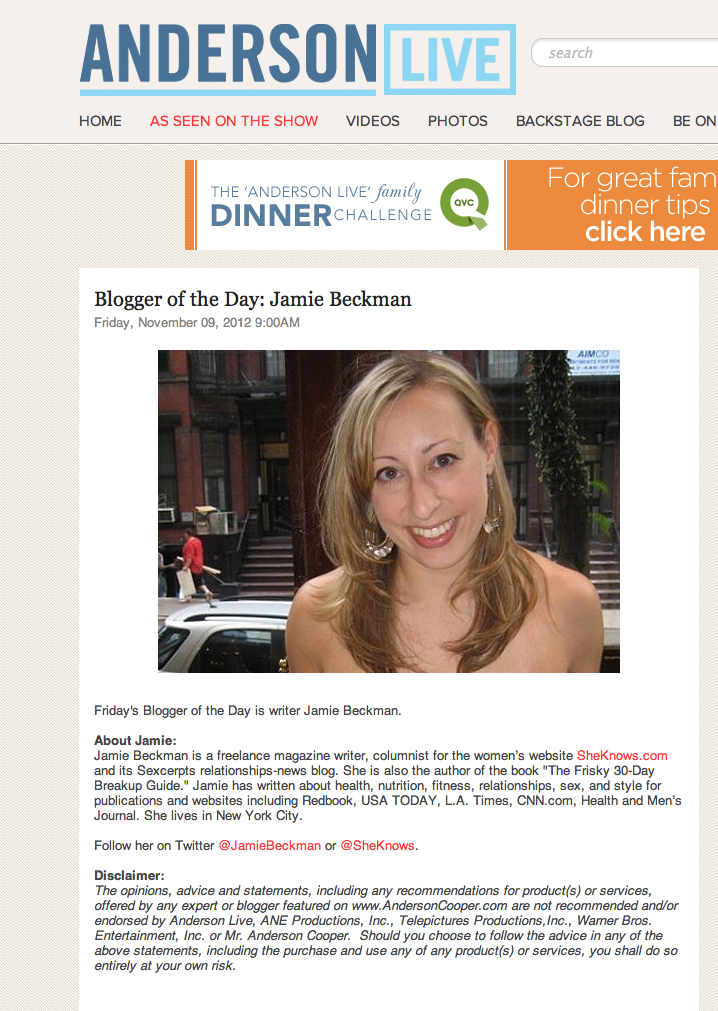 No Comments
No comments yet.
Sorry, the comment form is closed at this time.